Teachers
Alex
Monday, Tuesday, Wednesday, Thursday, Friday, & Saturday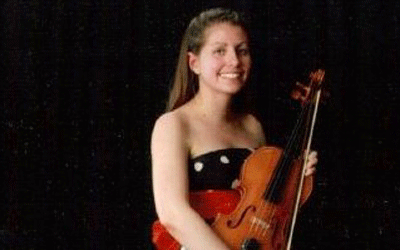 Hi my name is Alex Anlas and I am the owner and head teacher of Alex's Music Studio! I graduated with a Bachelor's of Music Education from Illinois State University where I played viola with the Illinois State Symphony Orchestra, was President of The American String Teachers Association, and taught private and group music classes. I then switched locations to Orland Park where I taught music lessons for over two years at a private studio. I am now very excited to be offering lessons from my very own store in Chicago! I have extensive training and over seven years of experience teaching viola, violin, cello, piano, voice, ukulele, clarinet, saxophone, and beginning guitar. I love using games and technology in my lessons and will get you playing wonderful music as quickly as possible while having tons of fun!
If you do not see your instrument listed or would like more information, please feel free to contact Alex's Music Studio. I have many teachers available everyday but Sunday and I would be happy to find the teacher, day, and time that would work best for you.
Helen
Monday, Tuesday, Wednesday, & Thursday
Helen Lafata attended Kutztown University of Pennsylvania, where she received her Bachelors in Music Education. She trained in Classical and Jazz vocal studies and also studied piano. Following graduation, she made her home in Philadelphia, teaching music at the Middle and High School level at an International Baccalaureate School. While in Philadelphia, Helen successfully created, implemented and directed guitar and choral programs.
Helen enjoys teaching all fields of music, ranging from theory and composition to music history. She strives to incorporate as many fields as possible during her private lessons. Helen is fluent in Spanish and enjoys composing, playing the Guitar, Piano, Ukulele, Woodwinds and singing all genres of music.
Ben
Sunday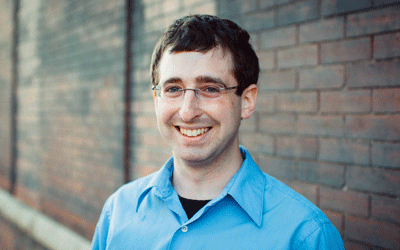 Ben is a musician with many musical interests. He began studying violin at an early age, and found the piano shortly afterwards. He received his Bachelor's in Music Education from Illinois State, and his Master of Arts in Conducting from The University of Iowa. All throughout both degrees, Ben remained dedicated to both of his instruments, studying piano with Professor Gellert Modos and Dr. Ksenia Nosikova, and violin with Dr. Sarah Gentry and Dr. Scott Conklin. In addition to his own instrumental studies, Ben has been teaching others how to play these instruments for almost 10 years. His passion for music is only matched by his desire to teach it to others. He believes lessons should be fun, productive, and insightful. Ben expects his students to work hard to achieve their musical goals, while enjoying both their lessons and practice routine!
Along with teaching piano and violin, Ben is also a very active vocal coach and opera conductor. He can speak Italian, German, some French, and can coach diction in each of these languages. He has worked and/or studied with opera conductors such as Mark Gibson from Cincinnati Conservatory and Joshua Greene from The Metropolitan Opera Company.
Sam
Wednesday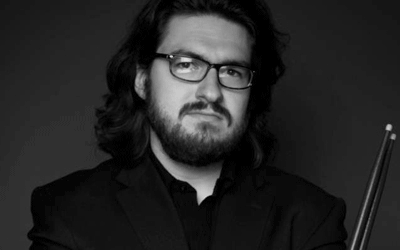 Sam Werk has been studying percussion since the age of 10, when he joined the local school band. Soon after, he discovered the drum set and a passion for music that he never knew he had. Playing in garage bands all through high school, he decided that he needed to study percussion at a more serious level and applied to study music at Capital University in Columbus, Ohio. During his time there, he discovered the music of the Caribbean and he knew that that was what he was meant to play. He has since studied in Havana, Cuba under Alejandro Carvajal Guerra and has performed all over the world including the Montreux Jazz Festival in Montreux, Switzerland, the Umbria Jazz Festival in Perugia, Italy, and the Encuentro de Tambores in Juncos, Puerto Rico. He currently resides in Chicago, IL, playing with several folkloric Afro-Cuban and Afro-Puerto Rican groups in addition to maintaining an active teaching schedule. In addition to writing for reverb.com, he has recently written an article for Modern Drummer entitled "Puerto Rican Claves: Afro-Boricua Basics and Contemporary Appications for Drumset", as well as working with master Puerto-Rican drummer Jorge Emmanuelli Nater to write a book on Afro-Puerto Rican percussion. Most recently, he has published a book on Afro-Cuban music titled Songs of The Oru Cantado.
Meg
Saturday
Meg Harkins' music career began at the age of six months, when she would crawl over to her family's piano, pull herself up on the bench, and play her little heart out. She began studying piano and voice just a few years after that, while performing in plays and musicals at her local theater. Meg is a classically trained actor, pianist, and singer, and plays ukulele and guitar.
She earned her BA in Theater from Loyola University Chicago, trained at the Conservatory at Act One Studios, and is currently training with Heather Aranyi of the Lyric Opera of Chicago while getting her Masters in Social Work with a focus on Child Development at Erikson Institute. Throughout the year, she teaches performance to students all over the city, and this summer, will be teaching Storytelling at the Old Town School of Folk Music. She loves her students at Alex's Music Studio and being a part of Alex's team!
Evita
Monday, Tuesday, Wednesday, Thursday, & Saturday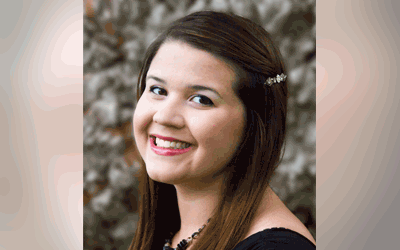 Evita Trembley is an opera singer and musical babysitter here in Chicago. She loves working with children because it gives her the opportunity to lead creative activities, and to be silly and have lots of fun! Evita enjoys going to the beach, playing tag, swimming, being outdoors, and most importantly, living a musical life. Singing and playing piano are Evita's two favorite activities and sometimes she even writes very strange songs, so be sure to ask her about them! She loves music soooo much that she actually got two degrees in it (a Bachelor's degree and a Master's degree in Voice Performance). Evita's favorite food is Papa John's pizza and she enjoys biking around Chicago to find more pizza when summertime arrives. Evita is very excited to meet all of the students at Alex's Music Studio!